CLUES For Teams
For Individuals who want to get ahead and for Teams that want to grow.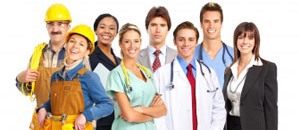 Teams
CLUES can bring transformational change to your organization. Workplaces rarely run at their best naturally. They need tools and talented management. The CLUES experience can empower your organization, reduce conflict, boost efficiency, mutual respect and enhance teamwork.

Staff will come to understand how their colleagues think and feel, allowing a team, or department to cooperate for a common goal in unprecedented ways. Allocate staff more effectively and identify leaders more quickly. Diminish resistance to innovation as staff come to understand their 'natural' inclinations and strengths.

Individuals
The individual CLUES personality analysis is confidential, providing insights into each participant's work preferences, communication styles and motivations. And that's just the beginning. CLUES' powerful tools show each person areas for positive change, behavioural shifts that can reverberate beyond work and interact for the rest of one's life...

Colleagues (2)
Do you want to know how you are the same or different from a colleague and how to work best together? The CLUES Colleague Plan will do just that. It will provide individual insights as well as how to make your association with one another rock.

Begin with a CLUES experience to kick start the process most effectively. This highly interactive, energizing experience is also entertaining and includes:

>> A private on-line CLUES Assessment, taken in advance of a workshop for all participants (up to 20)
>> A personalized CLUES Code and Report outlining one's personality style, performance drivers and communication style.
>> A customized CLUES Action Strategy Guide – which details:
>The implications of the insights of the CLUES Assessment with practical advice on how to meet one's personal challenges in your workplace
>Identify and appreciate the various work styles and personality types with those you work with.
>Personal Tip Guide to help you make the most of YOU at work and beyond.
NOTE: If you have a coupon code, just select the report plan below, enter your information and insert your coupon code in the designated area on the payment page. You will then be sent your login information. Then, let the CLUES experience begin.