CLUES For Coaches
Develop successful training initiatives with CLUES for Individuals who want to get ahead and for Teams that want to grow.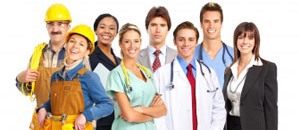 CLUES is an effective and very easy to use tool based on well researched Jungian theory and professionally developed. This highly interactive, energizing experience is both entertaining and memorable. Your clients will get it, you will get it. The coaching package includes:
An on-line Training Guide

Personal, online assessment questionnaires for each of your clients

Individual reports for each of the participants and a summary report for the team if you have chosen the team product. The30 page reports outline personality styles, insights and the implications of the insights. Plus, there's practical advice that you can use as a jumping off point when advising your clients on how to meet personal challenges and goals.

Topics covered include - how to manage stress, careers that suit styles, how relate better and how to identify and appreciate the various work styles and personality style.
Who this works for:

Teams
CLUES can bring transformational change to an organization. Workplaces rarely run at their best naturally. They need tools and talented management. The CLUES experience can empower an organization, reduce conflict, boost efficiency, mutual respect and enhance teamwork.

The team experience includes Individual Participants reports and a Summary Team Report. The Team Report will map each participant's style and will provide implications for the team as it is viewed within an organization. It will outline the team culture and provide recommendations for team growth and development.

Individuals
The individual CLUES personality analysis is confidential, providing insights into each participant's work preferences, communication styles and motivations. And that's just the beginning. CLUES' powerful tools show each person areas for positive change, behavioural shifts that can reverberate beyond work and interact for the rest of one's life...

Colleagues (2)
The Colleague Report offers insight into how two specific individuals are the same or different from each other and how they can work best together. The Report provides individual insights as well as partnering recommendations.
email us if you are a coach to get your guide and instructions: This e-mail address is being protected from spambots. You need JavaScript enabled to view it